Today I wanted to share a few of the best Halloween themed products and craft ideas I'm loving this year. I added links to each pictures for your shopping convenience. You're welcome ; ).
I am obsessed with the fonts and phrases she used in this set.
I bought this guy to go along with my all time favorite:
I used a mix of these three to make my Halloween cards this year.
MS Glow in the Dark Glitter. And......
Martha's company is GENIUS when it comes to innovative and unique products. And they love Halloween. I have a big bottle of the glitter and this year I used it on my door wreath and in glass jars with some black candles, I didn't know they had paint, too......next year.
#3: Free Printables
(aka, last minute, cute trick or treaters ideas)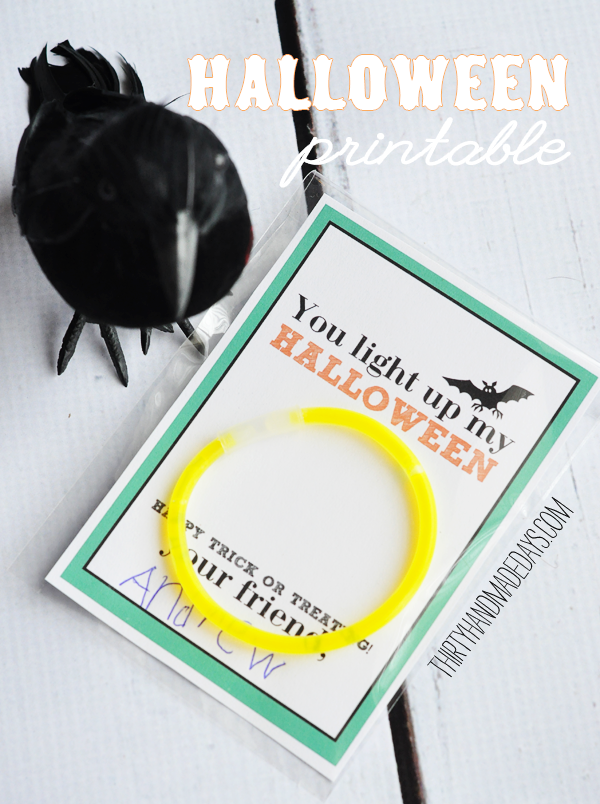 OK, this one's more of an idea than a printable. But, so cute-right??
source
#4: Movies.
Anyone who knows me I LOVE this time of year, and I LOOOOVE a good scary/suspenseful movie. I have a long list of favorites, but here's my top three. I think I've seen them each a few dozen times
Yeah, I'm a thirtysomething women.....you wanna say something? Be honest, you know you can't resist any Charlie Brown movie either.
SAW I might be one of my all time Favorite movies. Something about the story, the characters, the ridiculous amount of gore I love it. In fact I own the whole series, but I really have only rewatched I-III. I recently discovered that there was a SAW VII (actually called SAW 3-D) that I never knew about. How is that even possible? It's on the list this year!
A classic that I watched for the first time a few years ago. SOOOO creepy! I heart young Jack Nicholson.
Have any fun Halloween plans? I live in a condo building, so no trick or treaters, but my friend and I are going to see Dracula at
Actors Theatre of Louisville
. I can't wait!!
Handsome devil ; )
Later,
Michelle